Půjčovna Dyje - boat rental in South Moravia
RIVER DYJE TRIPS
More information directly on the Půjčovna Dyje.cz website
Hello boaters! Don't you like crowded rivers and prefer peace and learning about nature? Try a boat cruise on the Dyja, which can enrich your vacation in South Moravia.  
The Dyje is navigable year-round , a gently flowing river flowing through wine regions, untouched floodplain forests with blind branches, the unique Lednice Park and, until recently, an inaccessible border area .      
All sections are easy, suitable for beginners and families with children . You can plan short, full-day and multi-day trips along the river Dyja, Zámecká Dyja and Moravia.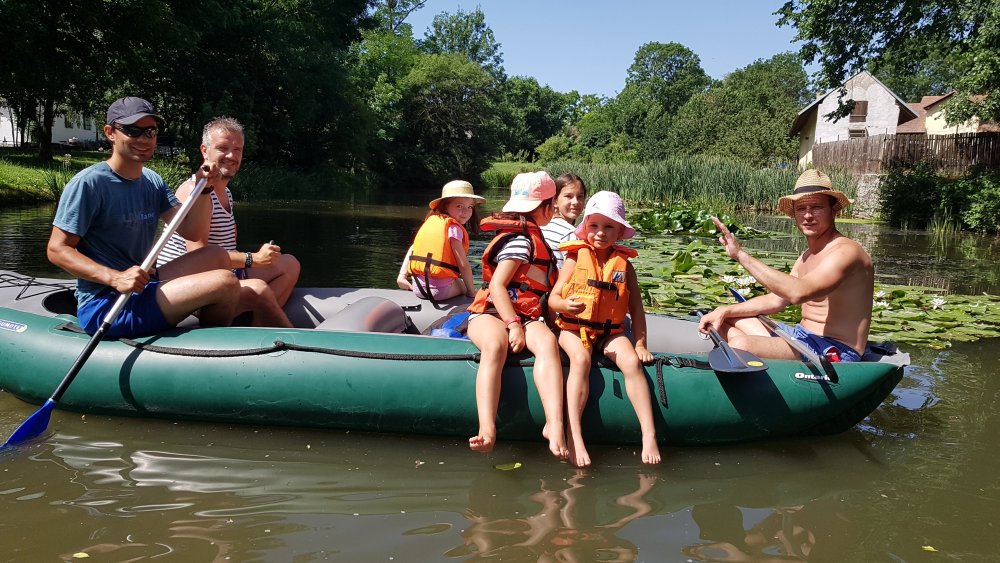 Boats  need to  be booked in advance  - preferably via the booking form . 
You can then pick them up  (the boats are packed - they fit in the trunk of the car) at our rental office in Břeclav   
or we will bring them to you and inflate them at the beginning of the cruise and come to pick them up again after sailing.  
---
One-day trip along the Dyji river (these sections are always navigable).
Cruise along Dyja with a detour to Zámecká Dyja in Bulgaria.
From Nové Mlýn 5 hours from Bulgaria 4 hours sailing to Zámecká Dyje
South Moravian unique.
You do not have to deal with transport back - it is delivered to the starting point.
The cruise takes 4-5 hours.
Cruise through floodplain forests along the river Dyja and Moravia in the border area.
The voyage takes 5-7 hours.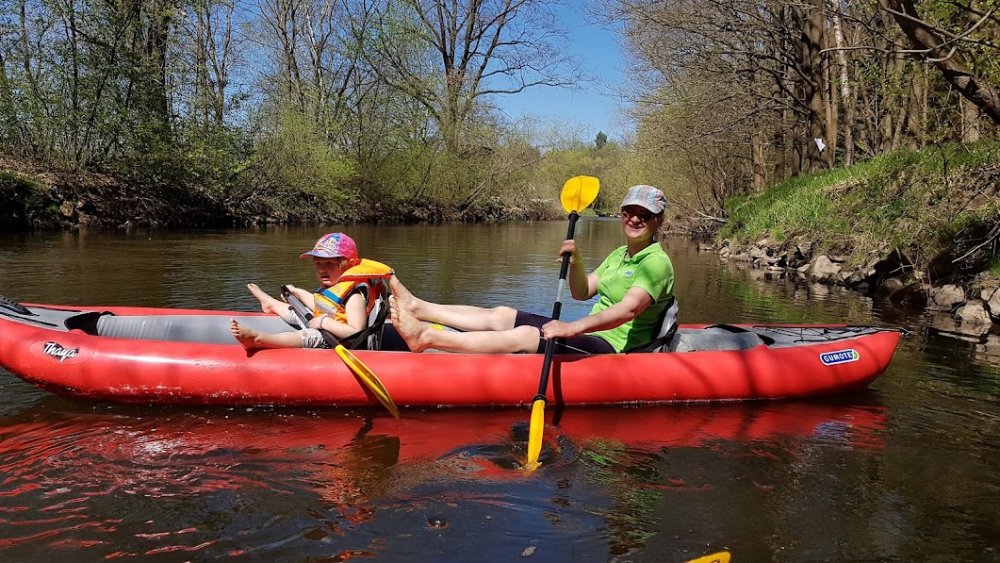 ---
Multi-day cruise along Dyja and Moravia
Day 1: Nové Mlýny – behind Bulhary on Zámecká Dyja – Nejdek campsite   3 hours of sailing Day 1: Nejdek – Lednice (Vinotéka u Tomíka – camping or boat storage overnight – must be arranged in advance tel. 720336561) 2 hours of sailing 2 Day: Lednice – Janohrad – Břeclav (possibility of storing the boat overnight at a rental company) 5 hours of sailing Day 3: Břeclav – Hohenau 7 hours  can be divided into two days with an overnight stay "in the wild" Day 4:  along the Moravia River to Durenkrut (nearby train stop) 5.-6. day: Marchegg - Bratislava - Danube and further to the Black Sea 🙂 
 
If you are not in a hurry
- the Nové Mlýny - Lednice section can be divided into 2 days with an overnight stay in Nejdek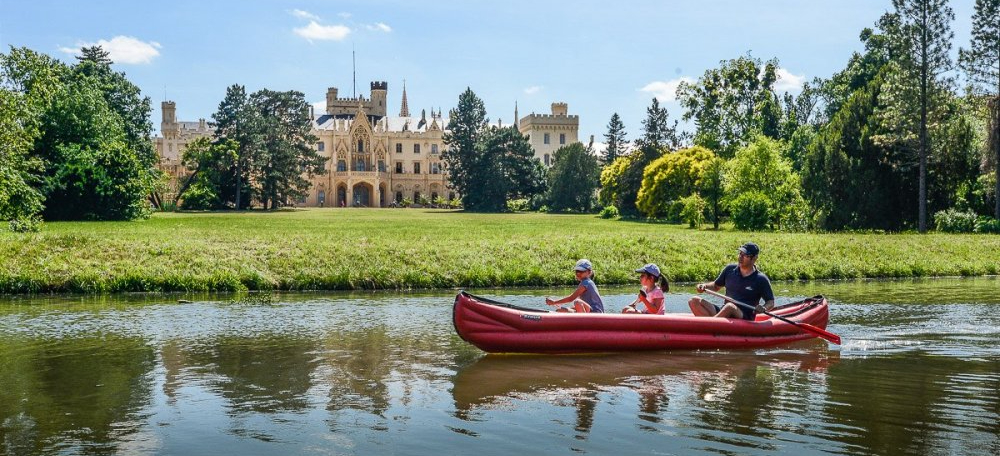 ---
TO THE SEA OR BY WATER TO AUSTRIA
Are you going to the sea or the water to the Alps? Use the boat rental in Břeclav, where you can borrow the necessary equipment on the way south and return it again on the way back.
Did you go down the Dyja, Morava, or another river? Did you like (dislike) being on the water? Visit our Facebook page and share your experiences, experiences and photos.