INFLATABLE BOATS - Hmotnost - 16 kg
Inflatable boats are stowable and unsinkable. Many types are produced, from single-seater kayaks to canoes, rafts and inflatable motor boats. With inflatable boats, you will encounter a big difference in the quality of materials and construction - from cheap inflatable toys to top inflatable boats, which with their properties are close to solid boats.
Quick info
Special offer -24%
until 17.12.
+ Gift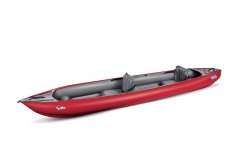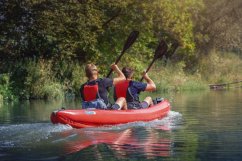 Rating value is 5 of 5
In Stock
GUMOTEX SOLAR inflatable kayak serves for both trips on lakes and touring on rivers up to WW2. Set includes pump, paddles, manometer.
Quick info
Special offer -14%
until 17.12.
+ Gift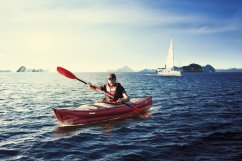 FRAMURA is the fastest kayak produced by GUMOTEX. It is is designed for leisure and touring and...