You have the right to cancel and return your order within 30 days, for any reason and without a justification. 
Shipping cost up to 500 EURO: €12
Gumotex Authorized Dealer
We are experts in inflatable boats and paddleboards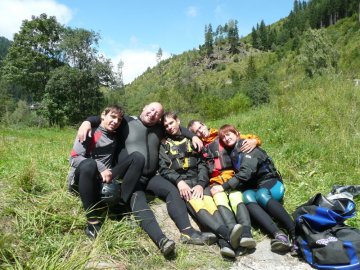 If you want to buy an inflatable boat, water equipment or you are looking for information about inflatable boats, you have come to the right place. We have been selling inflatable boats and accessories for more than 20 years. We ride on water for much longer and we know how important it is to have quality equipment. Our goal is a satisfied customer. We sell quality inflatable boats and equipment at an affordable price and we always offer the customer something extra. If you are interested, contact us with a question or come and try the goods in person.
We have been a distributor of Gumotex boats since 2002.
We try to sell goods at the best price, but it is not in our power to monitor everything, so it may happen that you come across a better price with a competitor. If you send us a link with a lower price, you will receive an even better offer from us, and we will also add a bonus in the form of a 50 EURO discount on the purchase of boating equipment.
---
Plavba z Břeclavi do Bělehradu na kajaku SeaWave a kanoi Ruby.